"THE PEOPLE YOU CHOOSE CHANGE THE TRAJECTORY OF YOUR BUSINESS… AND LIFE."
Every major problem in a company can be traced back to an employee; specifically a bad hire.  The Hiring Academy helps you create a standardized interviewing and hiring process that avoids those regrets.  HR's recruitment and staffing does NOT have to be a gamble. Reduce employee turn-over with the world's premier hiring training.
TRUSTED BY THOUSANDS OF USERS

START CREATING YOUR HIRING PROCESS TODAY!
Choose Your Training Product to Get Started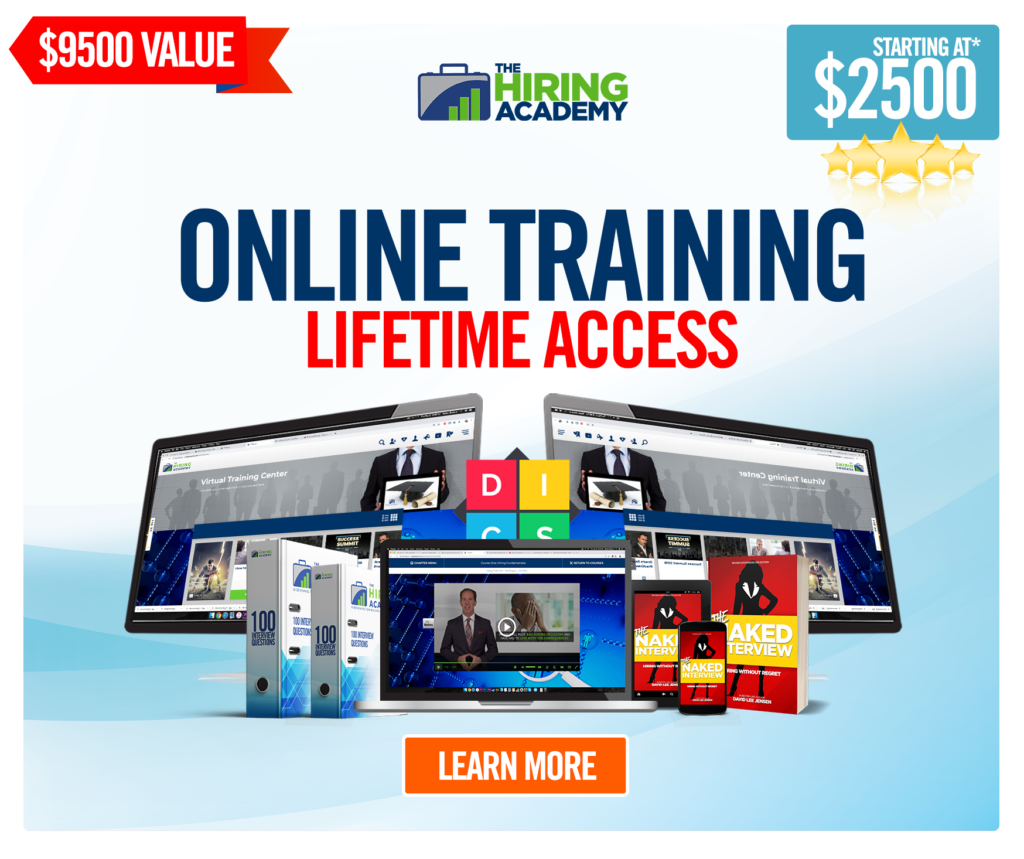 60+ HOURS OF TRAINING!
The Hiring Academy online virtual-training platform guides you through creating a hiring process for your business. The cost of a bad hire alone ($5,000-$25,000 or more) is enough to cause concern, worry or regret. Avoid the stress – for less than the cost of one bad hire.  Our four core courses train you and/or your HR the A to Z of an effective hiring system.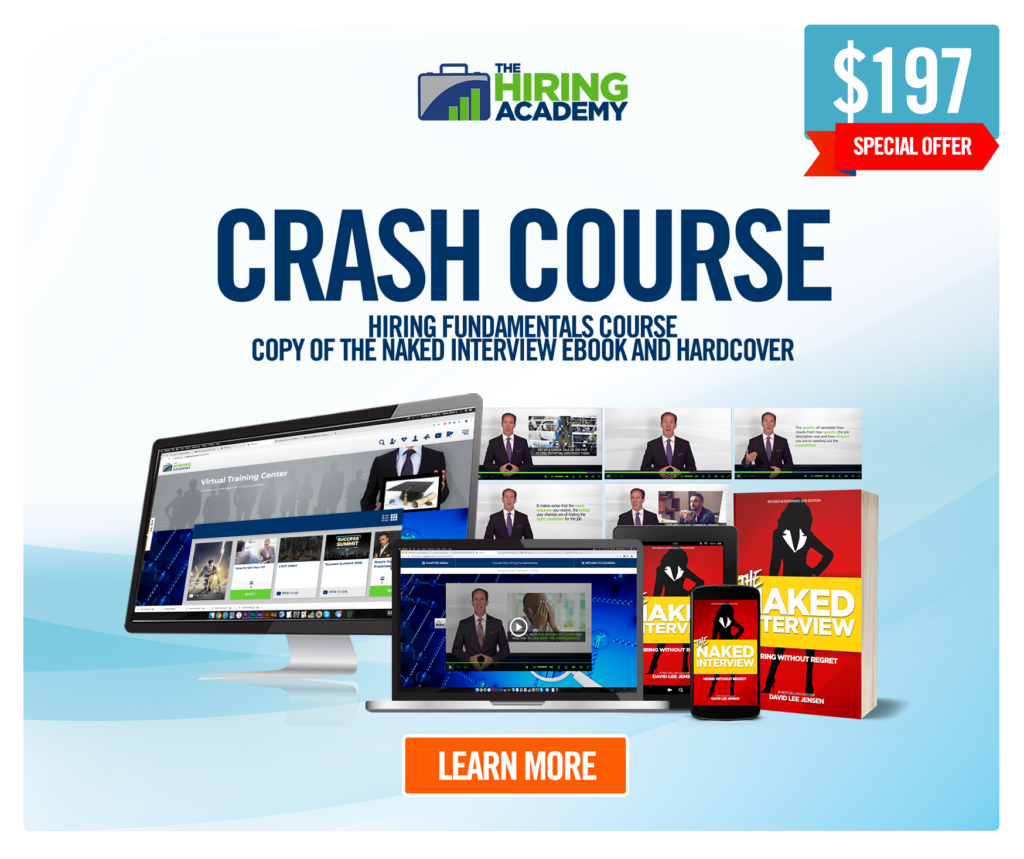 FAST-TRACK YOUR HIRING NOW!
Extensive survey results show business owners, solo-preneurs and HR executives unanimously hate interviewing and hiring. Underlying this discovery was found a lack of standardized systems for hiring. With no system, you won't know who to hire, how to hire, or if the candidate is even the right fit for the job. This fast, effective course solves that.
GET THE BOOK INSTANTLY!
Get the Amazon #1 Bestseller that first revealed the 10 Truths of Hiring. This quick-read has the reasons behind Jensen researching the choosing of people, the development of The Hiring Academy and stories of unbelievable experiences leading to codifying the interviewing and hiring process.
CHECK OUT OUR MOST RECENT VIDEO CONTENT